If you are planning on setting up a consultation with an experienced Virginia estate planning lawyer, one of your questions might be about some of the tools you'll use over the course of your life to enable other people to make decisions on your behalf. One of these most popular forms is a power of attorney.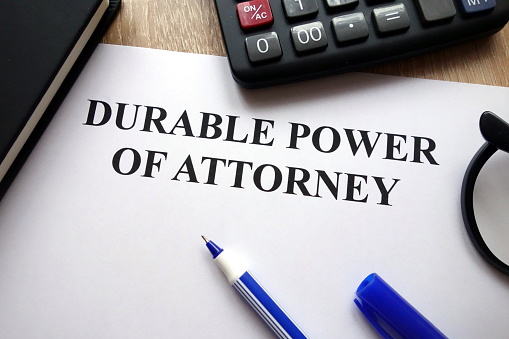 A power of attorney assigns the authority to another person known as an agent to act on your behalf based on the specific powers you outline within the document.
There are different forms of powers of attorney that you can use to enable an agent with different levels of authority. However, any power of attorney could be designed as durable.
A durable power of attorney is distinct because it automatically extends the duration of the power of attorney in the event that you are mentally incompetent at the time that it will expire.
Each state also has their own authority to establish laws around power of attorney documents. This is why it is important to schedule a meeting with a Virginia estate planning lawyer to discuss steps you need to take in order to protect yourself when crafting a power of attorney in Virginia.
The most common types of power of attorney are health care powers or medical powers of attorney and general powers of attorney.
A special power of attorney can also be used to restrict the scope of an agent's authority by naming only specific transactions that that agent is eligible to do. Schedule a consultation with a Virginia estate planning lawyer who can help to advise you about how to use powers of attorney.