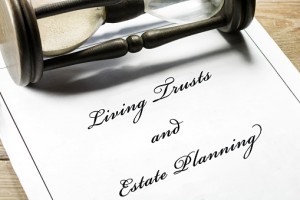 A durable power of attorney is an important document for protecting yourself. However, from an institution's point of view it is important to consider what they would look at in determining whether or not a durable power of attorney is actually valid. A power of attorney could be a rescinded one as a result of a falling out or it could even be forged.
Financial institutions will typically take several steps to determine whether or not a power of attorney is valid in order to protect themselves from liabilities associated with a lawsuit. If you are going to put together your own durable power of attorney, there are several steps you can take to increase your chances of this being viewed as a valid document.
First of all, verify whether your institution has a form of their own that they would prefer you use. Filling this out gives them much more comfort in obeying an agent's orders. Secondly, introduce the agent in your durable power of attorney to your local financial institution so that they know one another already. If an agent is unable to get approval on a power of attorney, request more information to learn why. This could be an ideal opportunity to change the wording on your document.
After you've hired a Virginia estate planning  or elder law attorney, it might also make sense to have them talk to your institution's legal department. Sometimes, staff may be misinterpreting what the firm's requirements actually are. In order to have a durable power of attorney honored that is currently being questioned as invalid, a lawsuit may be necessary. Guardianship may also be a last resort in these situations. Thankfully, consulting with an experienced estate planning attorney can help you avoid this problem altogether.