Parents can pave the way and set a good example when it comes to estate planning, but only if they've accomplished these important strategies on their own. Having conversations around the holiday season or at the start of the New Year can be an appropriate opportunity to bring up these important planning considerations.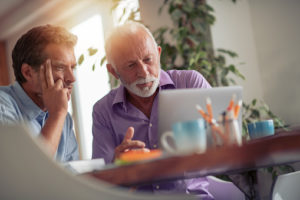 The first thing for parents to think about with regard to their adult children is the value of life insurance and long-term disability insurance. The risk of an earnings impaired disability is much higher than people expect, and it's much higher than an early and unexpected debt. Unfortunately, however, long term disability insurance is something that most people don't think about as much.
However, the loss of a job or temporary loss of benefits and income could be catastrophic for your family if you are not careful. This is something that too many families have had to realize after the fact. Using life insurance in your own estate plan presents the opportunity to talk about it with your kids, too.
When it comes to life insurance, this is a valuable tool that can not only protect your family and give you peace of mind, but also conserve important roles in your estate.
Term life insurance for a young, healthy woman or man in their 20s or early 30s is very inexpensive. You can input all kinds of characteristics and get competitive insurance quotes. Pure protection also ensures that your loved ones have the benefits they need to pay for the mortgage, pay for a child's college expenses and deal with other unexpected situations that can arise in the future.
Setting your own example helps to illustrate the importance of estate planning, asset protection planning, and retirement planning.
You deserve to have the peace of mind afforded by these various protection tools, and as the parents of adult children, you can walk your loved ones through this process of what it takes to obtain these policies and the reasons why.