A common estate planning term you've probably heard of before is power of attorney. Power of attorney is a very valuable document in your estate planning and each different type has its own provisions and rules.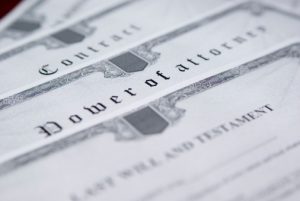 If you're unsure of which type of power of attorney you need to use, a consultation with a lawyer can help. In general, your power of attorney is a legal document through which you, the creator, name another person who has the authority to make decisions on your behalf and even take actions. This individual is called your attorney-in-fact or your agent.
A durable power of attorney means that this power extends to your agent if you become fully incapacitated and are unable to make decisions of yourself. A durable power of attorney will remain active and in effect until the principle creator revokes the power or passes away.
The only way to revoke a durable power of attorney outside of these situations is if the court revokes the agent's authority or finds the document invalid or in the case in which the creator of the DPOA gets divorced and the spouse was serving as the agent.
A regular power of attorney, however, ends if the creator becomes incapacitated, which is a primary reason to have a durable power of attorney in place to begin with.